AmeriCorps Alums Chapter Spotlight – Philadelphia's Thanksgiving Open House
December 7, 2011
As you all know, an integral part of AmeriCorps Alums is the chapters we have set up across the country. These chapters provide a local community for Alums to continue serving and network with other likeminded individuals who share the same passion and experiences being in AmeriCorps. Each chapter hosts social, service, and informational events, unique to each local community, to bring together Alums from all walks in life.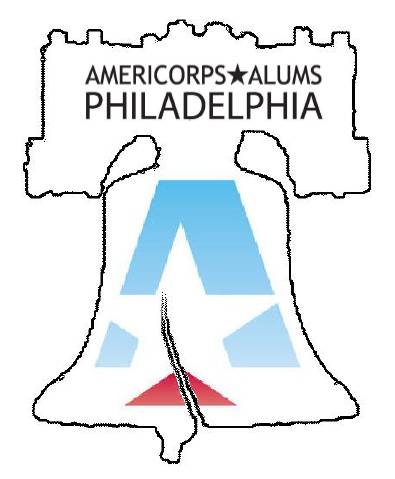 Recently,  the Philadelphia Alums Chapter held a Thanksgiving Open House at the Historic City Hall with the Mayor's Office of Civic Engagement and Volunteer Service. The event featured an Alums group discussion with John Gomperts, National Director of AmeriCorps. The event was a success and very insightful for all that attended, but don't just take my word on it.
Read what Lauren Walker, Philadelphia Alums Board Member; Andrew Kline, Philadelphia Alums Board Member; and Rachel Turner, Philadelphia Alums Chapter President, had to say about the event:
On Monday November 14, 2011, following an Open House with the Mayor's Office of Civic Engagement and Volunteer Service, more than 25 AmeriCorps Alums gathered in Philadelphia's historic City Hall for a focus group with John Gomperts, the National Director of AmeriCorps.  In the room sat a group of people from a diverse range of professions, but they all shared one thing in common: AmeriCorps.
A high school teacher, a Philadelphia Firefighter, a first year law student, and various non-profit and city employees were amongst those participating in the conversation. Gathered in a circle, everyone shared their name, the AmeriCorps program and year(s) in which they served, and their current positions as John took notes.  During the discussion, John was able to put names and experiences to faces, expressing his appreciation for each minute, hour, and day that these individuals gave of their time, talent, and skills to address critical needs across the country. After introductions were complete, John shared a brief history of AmeriCorps, his thoughts on the current status of the program and where he would like to see the program go under his leadership.
Eager to get as much out of the hour and a half session as possible, John posed several questions to the group, one question asking Alums how they thought the quality of member experience could be improved. Alums seemed in agreement that the AmeriCorps program could be further tweaked to help foster a sense of community among current AmeriCorps members.  Alums shared their reasoning, explaining that participants with a strong identity as an AmeriCorps member would be more likely to recommend the program to others.
In addition, Alums expressed that building community among current members would help to create stronger, more active alumni networks in communities which could in turn serve as a base of support and development for Alums as civic leaders.
From there, another theme started to emerge. Each Alum's response consistently emphasized the idea that AmeriCorps was the onramp to a career path.  Whether the AmeriCorps position the particular Alum had transitioned them into a full-time position or their AmeriCorps position helped them rediscover their passions, almost everyone agreed that their contributions to the communities where they worked helped them learn more about themselves and their ability to be an agent of positive change.
If you are interested in joining your local chapter, starting one of your own, or becoming a chapter leader, click here for more info.